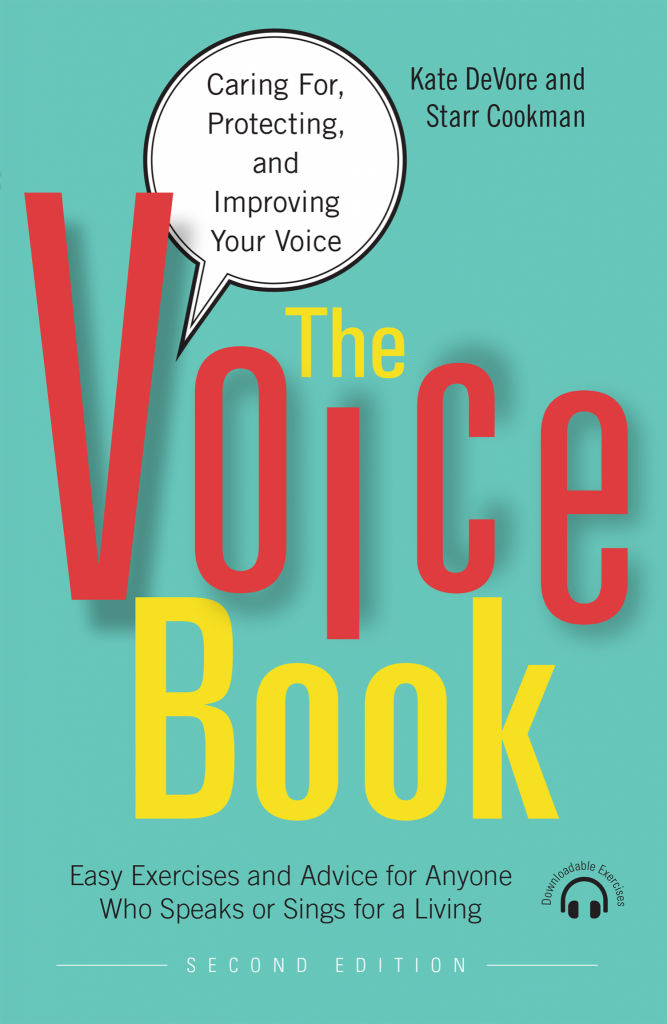 Click on image to "look inside"
In 2009, I published a book with Starr Cookman. This labor of love grew out of our desire to continue to work together despite living in different parts of the country. Starr and I met in graduate school, where we studied Vocology (the art and science of voice) in our speech-language pathology program.
Out of our friendship grew a voice seminar called Love Your Voice, followed by a popular series of edutainment DVDs showing the inside of the throat/larynx while talking, singing, screaming, and making dozens of other sounds.
The Voice Book: Caring For, Protecting, and Improving Your Voice was published by Chicago Review press 12 years ago (you may have seen the original, with its red cover). People loved its combination of straight talk, science made understandable, and real world exercises they could start using immediately. While we wrote it to help people with no background in voice, it has also become a popular classroom text in acting and singing programs and a clinical resource for voice therapists.
After 11 years we made a few updates, and the tremendous resource that is Classical Singer Magazine reviewed the book. Starr and I loved chatting with Brian Manternach about the book's evolution, and what new material readers can expect in the second edition. (Spoiler: He likes it, and talks about how it can "help readers find their most efficient and authentic voices").