As a trained actor and licensed speech pathologist with years of education and decades of experience, I balance the art and science of voice and speech work.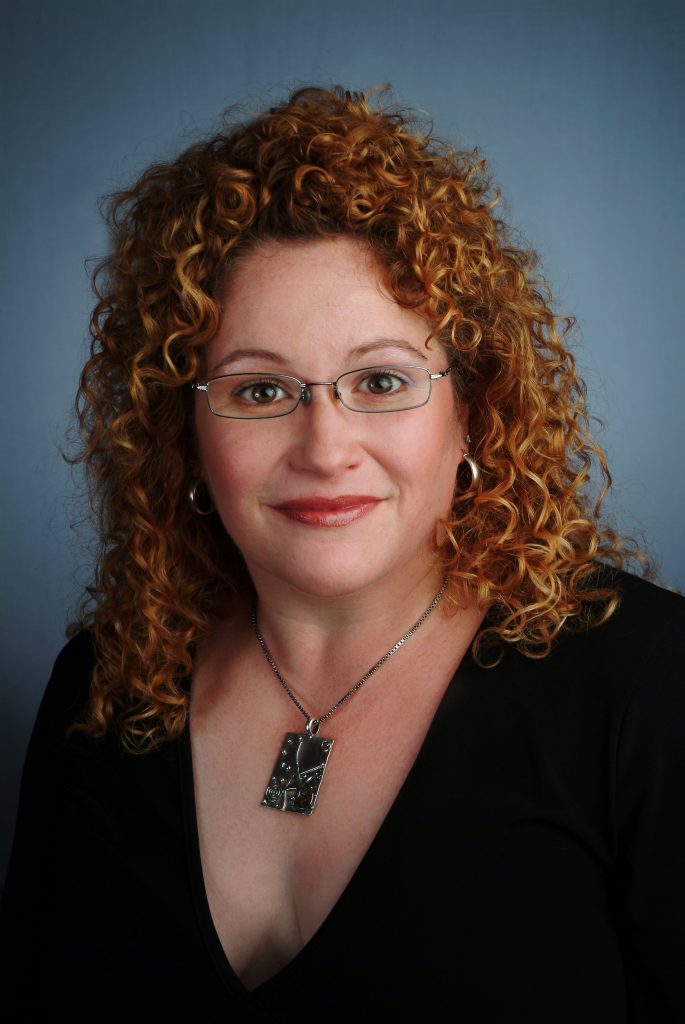 I didn't start out knowing this work was where I was headed. But finding my way here was inevitable, the result of many paths already in motion toward this convergence.
You're welcome to skip straight to my formal bio with all my credentials if that's more the kind of about page that interests you; or to hear more about how I ended up with this unique combination of skills, read on…
The daughter of a Royal Academy-educated English actor, I grew up immersed in not only a world of well-trained voice and speech, but also one where I was encouraged from the earliest age to discover the joy of words.
As an undergraduate theatre major, I excelled in voice, speech and dialect classes, and eventually began to TA these classes – something I sought mostly because I needed a job, but that I now believe was orchestrated by my eventual mentor because of the potential she saw.
That mentor connected me to my next mentor, who helped me discover what was at the time an incredibly cutting edge intersection of art and science in the world of voice. I spent three years pursuing my M.A. in Speech Pathology under this mentor who was a unique combination of performer and scientist/clinician. I already had the art, she helped me marry it with the science.
To all this training I also bring my innate nature; that of a profoundly empathetic listener, both on physical and emotional levels. Working with the voice is an interesting practice, because I can't touch your vocal apparatus the way a personal trainer might touch your bicep to correct your form. I need to understand through hearing what needs adjustment, and translate it into words – words which need to be tailored to the learning style of the person hearing them – to help you make the necessary internal shifts.
Eventually, training in energetic and holistic modalities brought everything I do together, equipping me to work with the whole person. Effective communication is not only the technicalities of your voice, but the wholeness of your presence.
So whether you're here for the technical, the artistic, the holistic, or some combination thereof, I'm uniquely equipped to meet you where you are and guide you on your path to where you want to be.
---
Kate DeVore, M.A., CCC-SLP
professional biography
Download Kate's professional CV ➙
Download Kate's theatre voice and dialect coaching résumé ➙
Kate is a Voice/Speech pathologist specializing in professional and theatrical voice training, speech and dialect training, accent modification and presence coaching. She has an M.A. in Speech Pathology (communication disorders) with an emphasis in professional voice training, and a B.A. in Theatre with an emphasis in acting and voice.
Kate is co-author of The Voice Book: Caring For, Protecting, and Improving Your Voice (2nd ed., Chicago Review Press), and the Laryngeal Teaching Series DVDs showing endoscopic footage of the inside of the throat during speaking, singing, and other sound production. She is also co-creator of downloadable dialect training materials at AccentHelp. Her eBook with embedded audio, Accent Modification: Neutral American Dialect, is available on Apple Books and Google Play.
Her work has been published in "The Complete Voice and Speech Workout", "Voice Therapy: Clinical Case Studies", "The Larynx", "Voice and Speech Review", "Current Opinion in Otolaryngology and Head and Neck Surgery", "National Center for Voice and Speech's Guide to Vocology" and "NCVS's Vocologist's Guide: Voice Therapy Training", "Preach: Enlivening the Pastoral Act", "Advance for Speech Language Pathologists and Audiologists", "The Voice", and various professional newsletters.
Kate has been interviewed about her work by American Theatre Magazine, the New York Times, Fast Company, Crain's, Forum, and Classical Singer Magazine. She has served as a peer reviewer for multiple articles in the Voice and Speech Review, The Journal of Speech, Language, and Hearing Research, and the American Journal of Speech-Language Pathology.
Kate works with clients ranging from actors to executives on voice, speech, and owning the room. She bridges the right and left brain by integrating scientific principles and theories with artistic and holistic training modalities. In addition to coaching individuals, Kate teaches regularly at the School at Steppenwolf, Columbia College Chicago, Acting Studio Chicago, and the Summer Vocology Institute at the National Center for Voice and Speech. Both nationally and abroad, Kate has given numerous workshops and presentations on voice, speech, and healing arts and has authored many articles.
As a speech pathologist and teacher, she has worked at Beth Israel Deaconess Medical Center (a teaching affiliate of Harvard Medical School), The Voice Center at The University of Illinois Chicago Hospital, Roosevelt University, Wellesley College, Brandeis University, and Emerson College among other training programs in Boston and Chicago. Kate has coached at such theatres as The Goodman Theatre, Lyric Opera Chicago, Steppenwolf Theatre Company, Chicago Shakespeare Theater, A Red Orchid Theatre, Piven Theatre Workshop, Chicago Dramatists, and Huntington Theatre Company.
Kate has served on the board of directors and as director of conferences for VASTA (Voice and Speech Trainers Association), and is a founding member and inaugural board member of the PAVA (Pan-American Vocology Association), where she sits on the Advisory Board. Kate is also a member of ASHA (American Speech-Language Hearing Association).
In addition to voice and speech work, Kate is also a Reiki master teacher, and co-hosts the podcast You Won't Believe What I Ate Last Night.